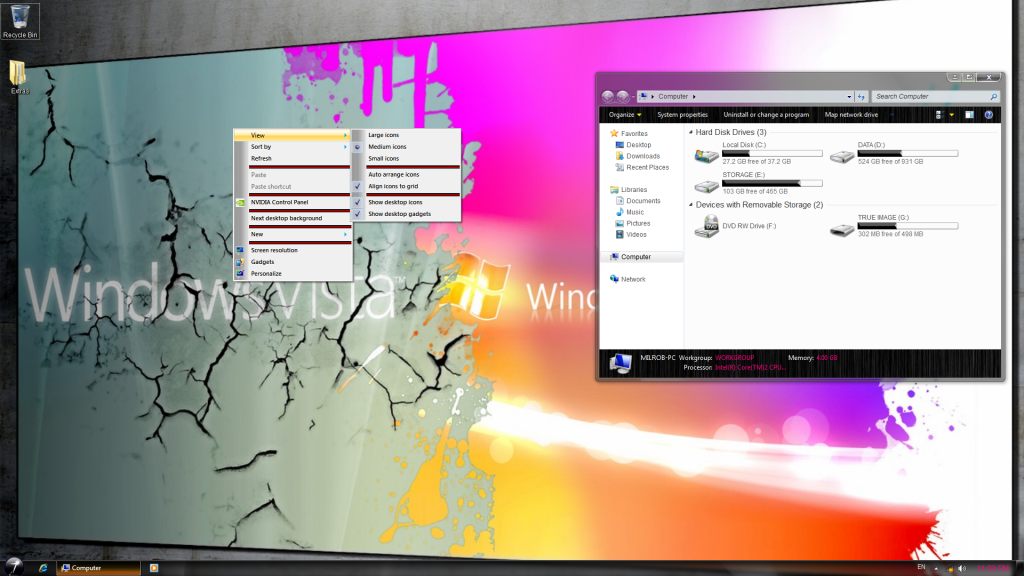 Windows 7 Professional SP1 X64 Lite February 2012 | 2.47 GB
Awesome Windows 7 Professional SP1 X64 Lite OEM with security update (hotfix) until February 2012
This was compiled to get Windows 7 to occupy only for (excluding Recycle Bin, System Restore, Pagefile and Hibernation).
Main items removed are Games, Media Centre and Natural Language.
REMOVED
[Driver]
None
[Services]
None
[Network]
None
[Components]
Welcome Center=True
Wordpad=True
Sample Music and Videos=True
Sample Pictures=True
DVD Maker=True
MediaCenter=True
Manual windows setup=True
Natural Language=True
Windows Anytime Upgrade=True
Windows Easy Transfer=True
[Languages]
All (except English, Japanese)
ADDED
...
المـزيد More »