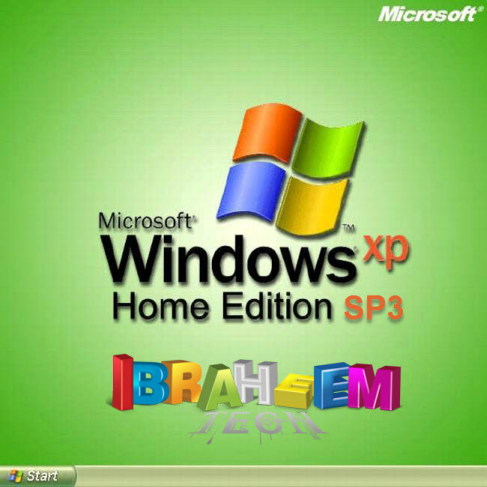 Windows XP Home Edition SP3 Integrated June 2012 IE8 WMP11 + SATA Drivers | 628 MB


This is the original Windows XP Professional SP3 (32-bit)ISO from Microsoft. Integrated Microsoft updates till June 2012,Internet Explorer 8, Windows Media Player 11 and SATA drivers

Windows XP Home Edition gives you the freedom to experience more than you ever thought possible with your computer and the Internet. This is the operating system home users have been waiting for because it offers serious speed and serious stability, so you can have serious fun.

This release is the best you could find on the net, because it's:
* NO tweaks or add-ons.
* NO additional programs and software added.
* NO graphics, scripts and wallpapers added or changed.
* NO serial needed during installation, the key is already inserted.
* It's just the original image from Microsoft with updates, IE8, WMP 11 and SATA drivers!



http://www.filesin.com/5D676251234/download.html
http://www.filesin.com/20E93251232/download.html
http://www.filesin.com/A73CC251238/download.html
http://www.filesin.com/E8B3E251235/download.html

OR

http://www.filefactory.com/file/766di1hqxpsb/n/Home_Edition_Integrated_June_2012_part1_rar
http://www.filefactory.com/file/k0ilcw3td71/n/Home_Edition_Integrated_June_2012_part2_rar
http://www.filefactory.com/file/a6qsjf5ebql/n/Home_Edition_Integrated_June_2012_part3_rar
http://www.filefactory.com/file/6te1fw00xjc5/n/Home_Edition_Integrated_June_2012_part4_rar

OR

http://file4sharing.com/bcbwdpl3mead/Home.Edition.Integrated.June.2012.part1.rar.html
http://file4sharing.com/v6to5q3l0gj8/Home.Edition.Integrated.June.2012.part2.rar.html
http://file4sharing.com/2rkh6va37zm9/Home.Edition.Integrated.June.2012.part3.rar.html
http://file4sharing.com/j6t8hrlr2d9i/Home.Edition.Integrated.June.2012.part4.rar.html

OR

http://coraldrive.net/t318cwryl3ls/Home.Edition.Integrated.June.2012.part1.rar
http://coraldrive.net/wnawq8ljruz6/Home.Edition.Integrated.June.2012.part2.rar
http://coraldrive.net/nof15dn4qhns/Home.Edition.Integrated.June.2012.part3.rar
http://coraldrive.net/au9er1m028e3/Home.Edition.Integrated.June.2012.part4.rar
Windows XP Home Edition SP3 Integrated June 2012 IE8 WMP11 + SATA Driver :SINGLE LINK

http://extabit.com/file/2cri6wp600rd3